The EMS Division of
Royersford Fire Department
The EMS division of the Royersford Fire Department is an Advanced Life Support ambulance service certified by the Pennsylvania Department of Health. The EMS division of the department continues to use the Friendship Ambulance namesake from the original station prior to the merger although operates under the supervision of an Ambulance Committee appointed by the Royersford Fire Department.
Friendship Ambulance serves residents and visitors to both Montgomery and Chester Counties utilizing two locations. The Montgomery County station located at 269 Green Street serves as the headquarters for EMS operations as well as home to the administrative offices. Our Montgomery County based units are dispatched via the Montgomery County Department of Public Safety using the station designation of Medic 325 and serves as the primary organization for Royersford Borough and portions of Upper Providence & Limerick Townships. In addition to the station in Royersford an ambulance is housed in Spring City as a part of a cooperative with the Liberty Steam Fire Company. MICU 83 is dispatched via the Chester County Department of Emergency Services serving the residents and visitors to Spring City Borough and East Vincent Townships.
The EMS division is led by a Director of Emergency Medical Services who also holds the Chief of Operations position. The remaining management staff all utilize the "EMS Supervisor" title and utilize traditional officer designations for radio use only.
In addition to providing premier pre-hospital care the EMS division utilizes a "Crossover Program" which allows EMS providers who also possess firefighting training and certifications to supplement fire staffing when needed. Friendship Ambulance also offers a non-emergent transport service to local extended care facilities providing transport for patients who require an ambulance and a stretcher to be taken safely to scheduled appointments or be transported to the emergency department at a hospital but a 911 activation is not warranted. The EMS division also operates a Bicycle Team which is deployed during events such as Community Days, parades, or accessing the Schuylkill River Trail where a full-sized ambulance would be difficult to navigate safely.
Friendship Ambulance is also an approved Training Center for the American Safety & Health Institute offering CPR/AED training as well as First Aid training for both first responders and the general public.
The EMS Division currently operates five certified Advanced Life Support ambulances as well as a two support vehicles and two paratransit wheelchair transport units.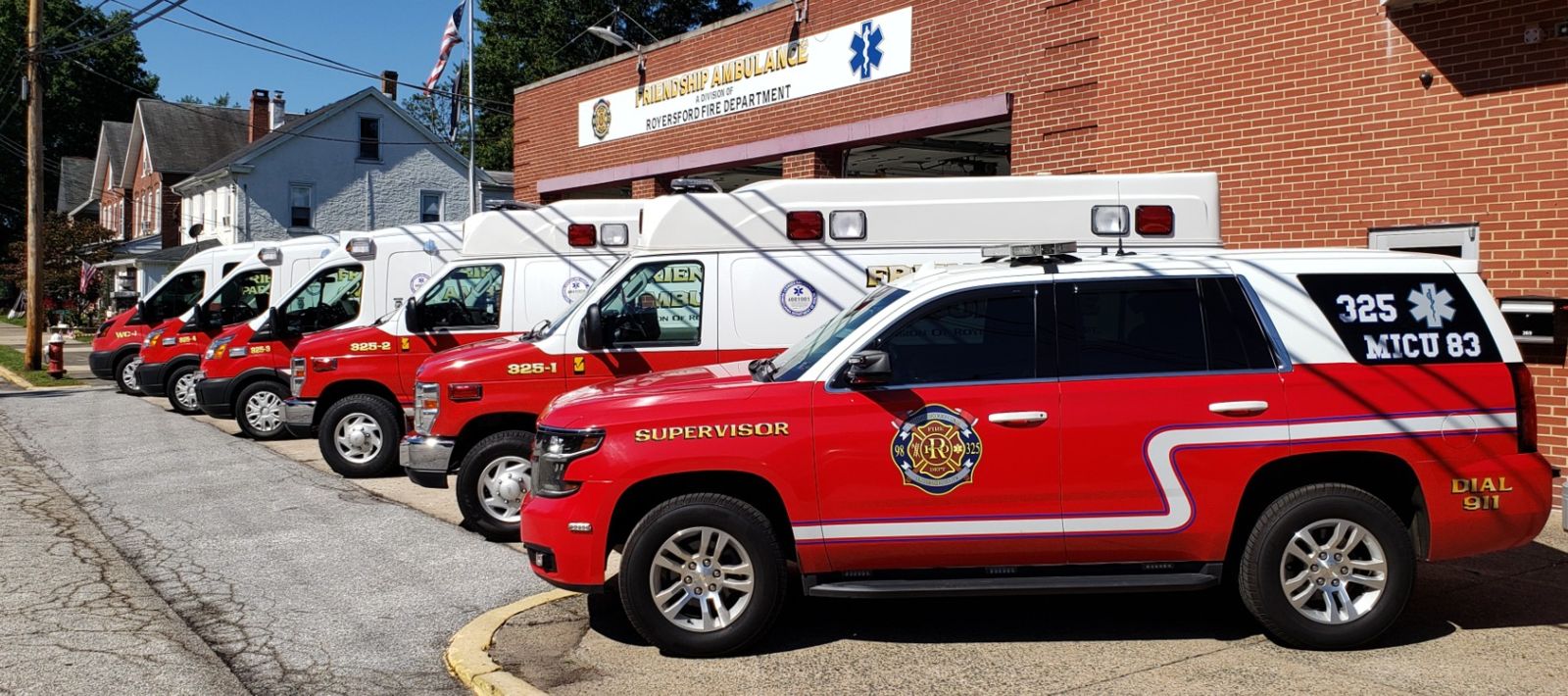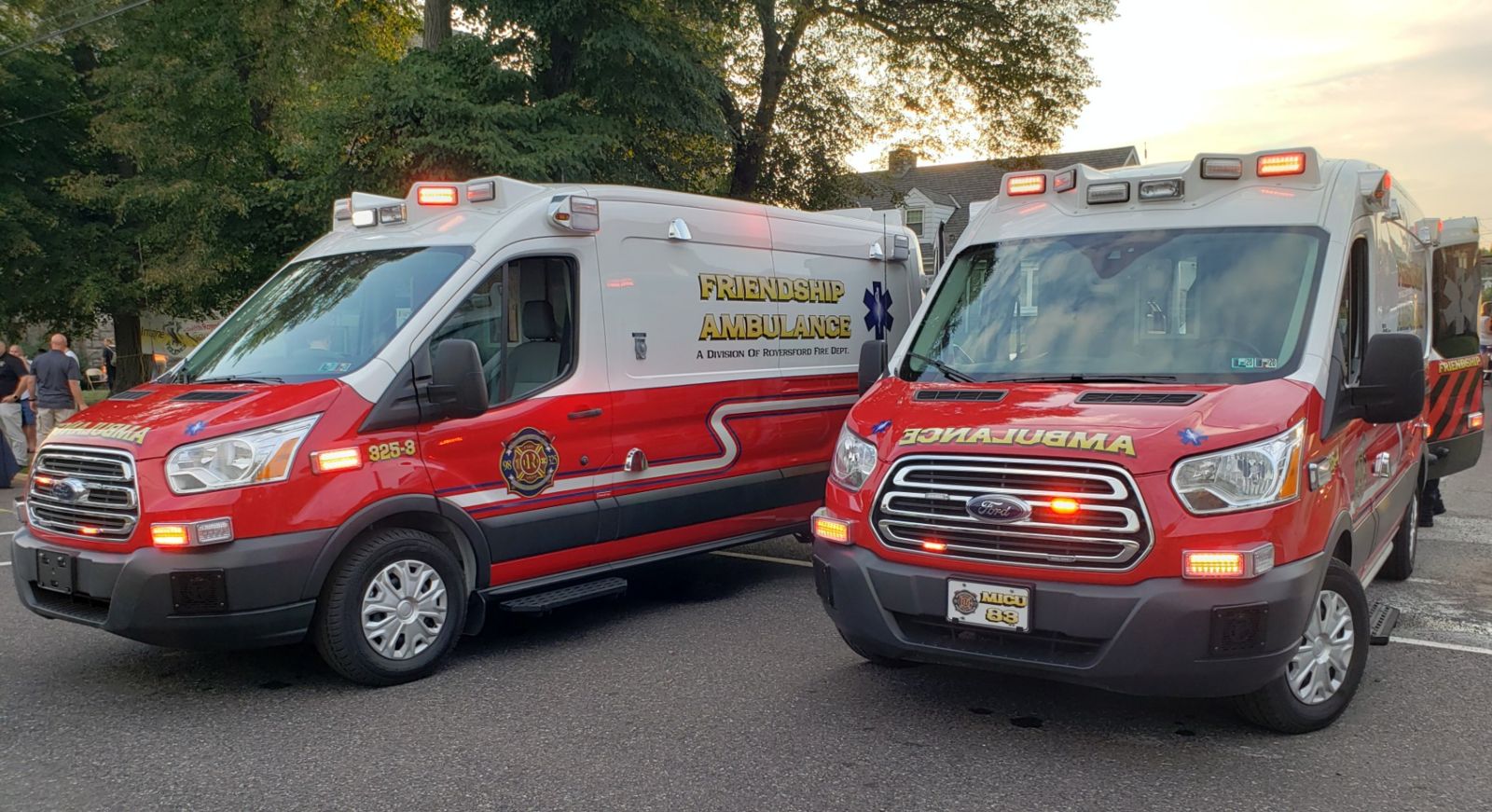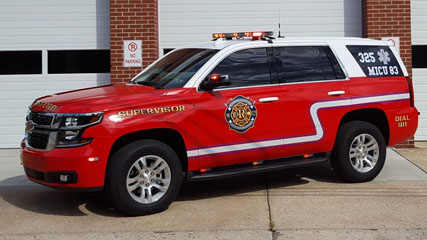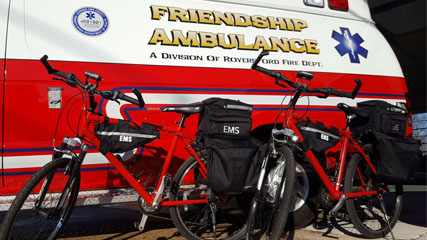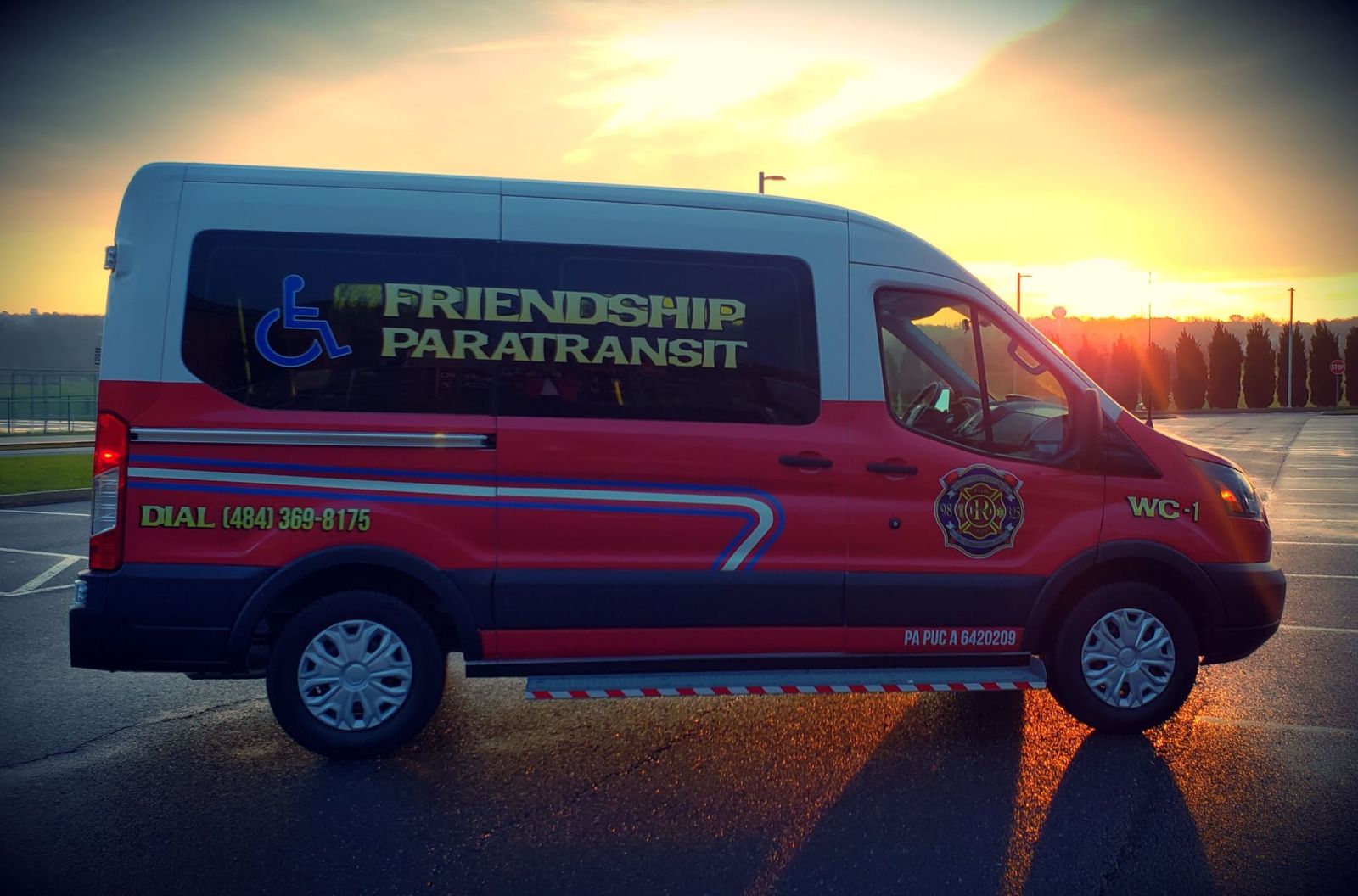 Interested in our Paratransit service? Click here for more information!